PREPARATION OF P-ACETYLAMIDE PHENOL FROM P-Aminophenol
Theory:
It is also known as Paracetamol or acetaminophen. Paracetamol is a Chance discovery. The distinctive properties of Paracetamol were discovered by an accident. Chemist took interest to modify its structure aim to find a compound that was less harmful.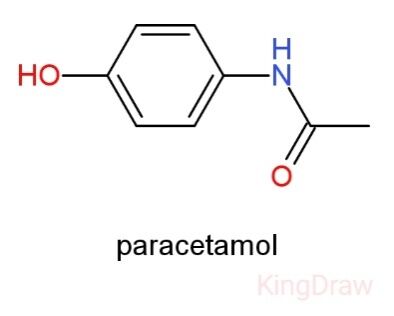 Uses:
It is a medicine which is being widely used to treat pain and fever. It is usually being used for mild or moderate pain relief
Paracetamol is also being used for severe pain, such as cancer pain and pain after surgery
It is typically used either by mouth, but sometimes it can be used rectally
It is also available in liquid phase to inject in the body by injection into a vein.
Usually its Effects last for two and four hours duration
Abuses:
Paracetamol is generally safe at recommended doses. For an adult the recommended maximum daily dose is three to four grams and further concentration may cause serious outcomes
Higher dose also cause serious skin rashes
The patients of liver disease can use it but in lower dose
Para-aminophenol:
4-Aminophenol (or para-aminophenol or p-aminophenol) is an organic compound with the chemical formula H2NC6H4OH. It is typically available as white powder.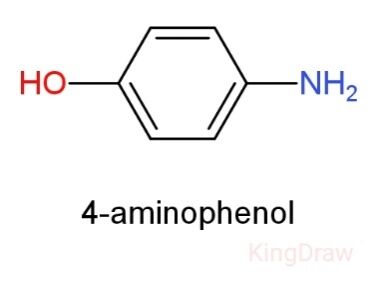 Procedure:
First of all 6 g of p-aminophenol is weighed and transferred to a 100ml conical flask which should be thoroughly cleaned and dried
Add 6.5 ml of acetic anhydride to the flask and 3-4 drops of concentrated sulphuric acid carefully
The contents of the flask should be mixed thoroughly
The mixture should be warmed on a water-bath maintained at 60°C for about 20-25 min with constant stirring
Now allow the flask to attain room temperature, and pour it directly into a beaker containing 100ml of cold water and stir it vigorously
The crude product obtained is filtered by using a Buchner funnel using suction, then wash it with cold water
Drain the water well and dry the product by using the folds of filter paper or in air-dry
The yield of end product i.e. paracetamol is approximately 6.8 g
Recrystallization:
Now dissolve the end product in 70% (v/v) ethanol and warm it up-to 60°C. And then 2 g of powdered animal charcoal is added as a decolorizing reagent.
Filter the solution and concentrate the filtrate over a water-bath to remove excess water through heating
Now allow it to cool and large monoclinic crystals are separated
The yield of the pure paracetamol is 6.5 g whose melting points are 169-170.5°C
Reactions:
Synthesis of p-Aminophenol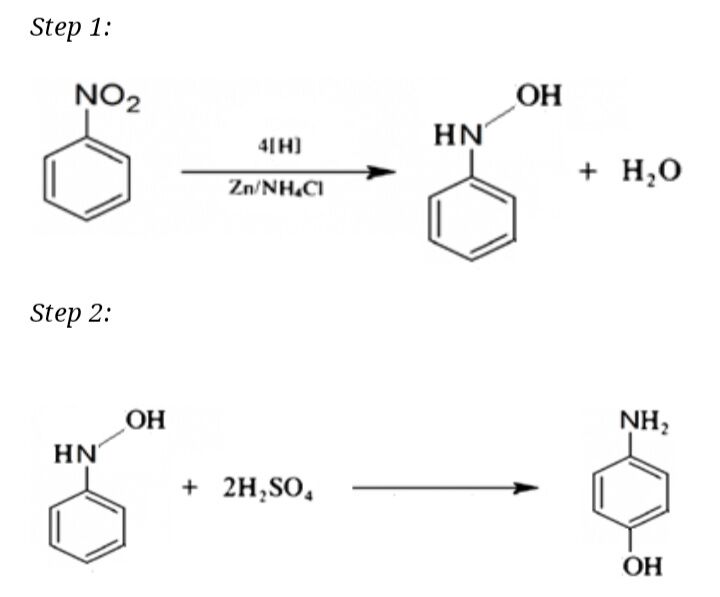 Synthesis of P-Acetylamide Phenol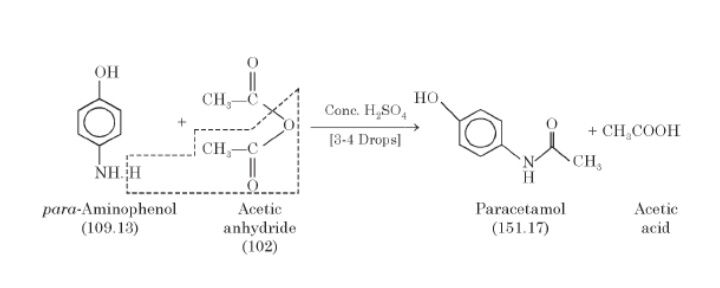 Mechanism:
P-Aminophenol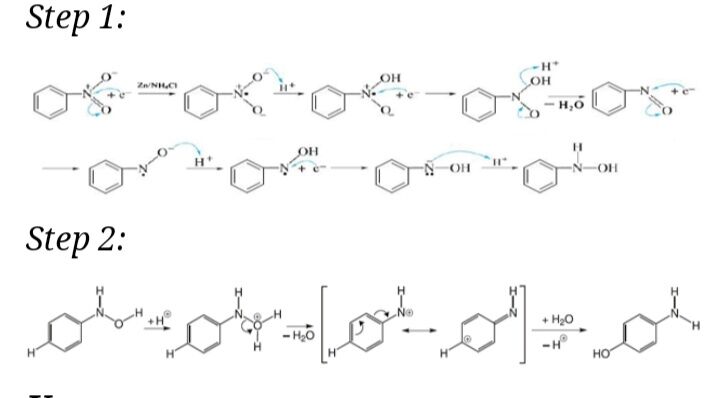 P-Acetylamide Phenol: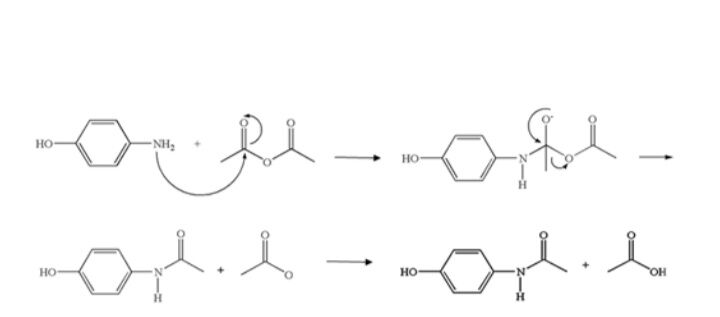 Paracetamol
Examples:
Acedoben synthesis:
Metacetamol synthesis:

PREPARATION OF P-ACETYLAMIDE PHENOL FROM P-Aminophenol
Download Word File Click Download Button:-